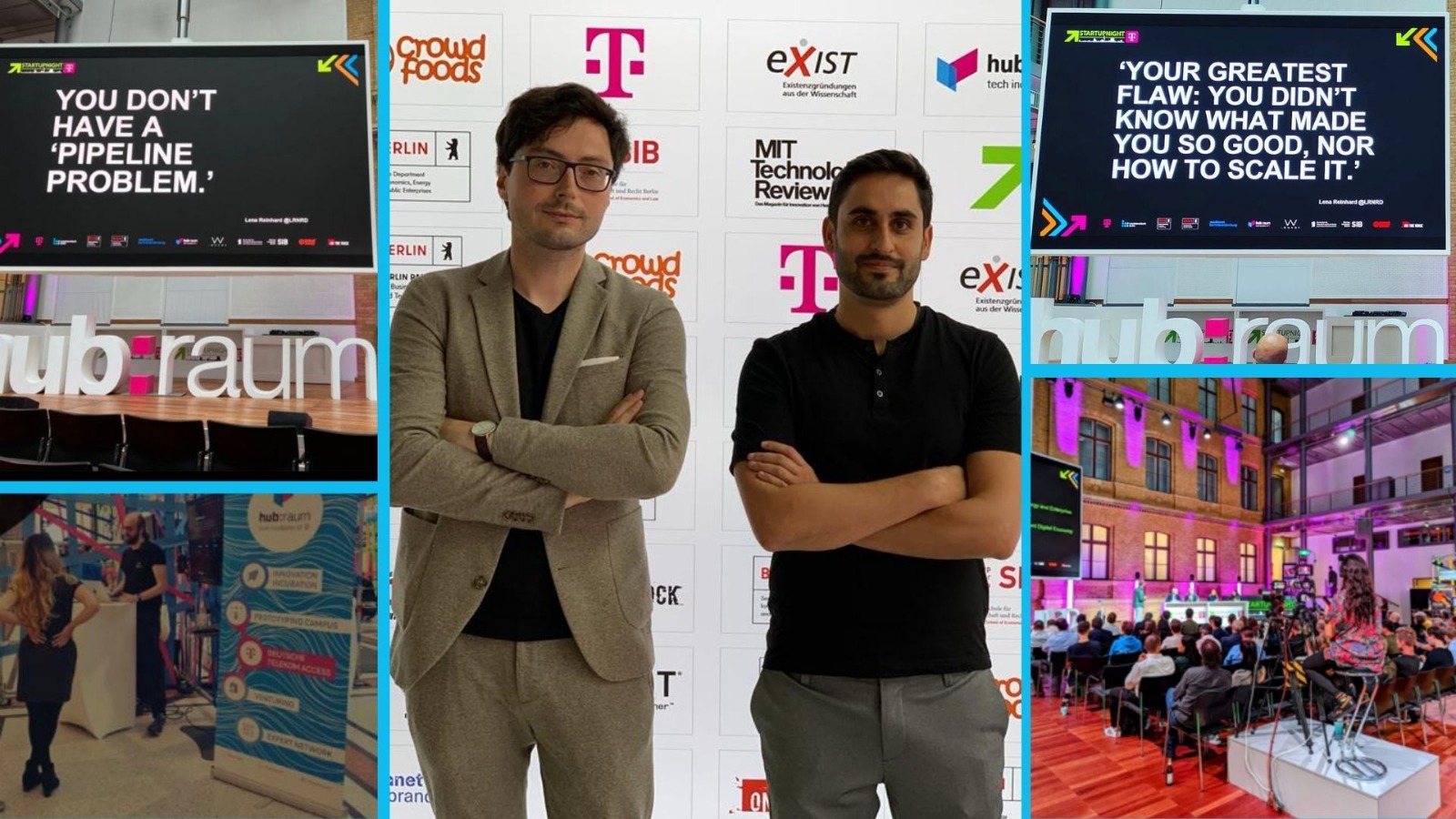 Today I was a guest at Startupnight in Berlin, accompanied by Husna Korani and Erfan Nazmehr (here in the picture on the right), the founders of Spotliked.
Husna and Erfan, a great and strong team, shared with me some insights into the workings of their startup. As part of the SIBB Deep Tech Accelerator, they introduced it to me.
The Startupnight turned out to be a great event for me to meet investors, but especially emerging startups.
I'm already looking forward to next year, when UfoCourier will be in the spotlight 🚀