UfoCourier
Your Delivery is our Mission
"A platform where anyone can send goods and transport people via independent delivery partners, at the best conditions, even to the most inconvenient places."
For Passengers and Sender
Whether you want to travel to the remote place or send a package, even if the place seems to be unconnected. Here you can find the right courier or ride.
Everyone is a Courier
Whether you are an occasional driver or have a professional transport company: no matter how, here you will find people who are happy to use your service.
Even to the most remote places
Whether the place is remote, undeveloped, or disrupted by war and natural disasters, if anyone goes there, he or she is listed here. It is worth it.
How it works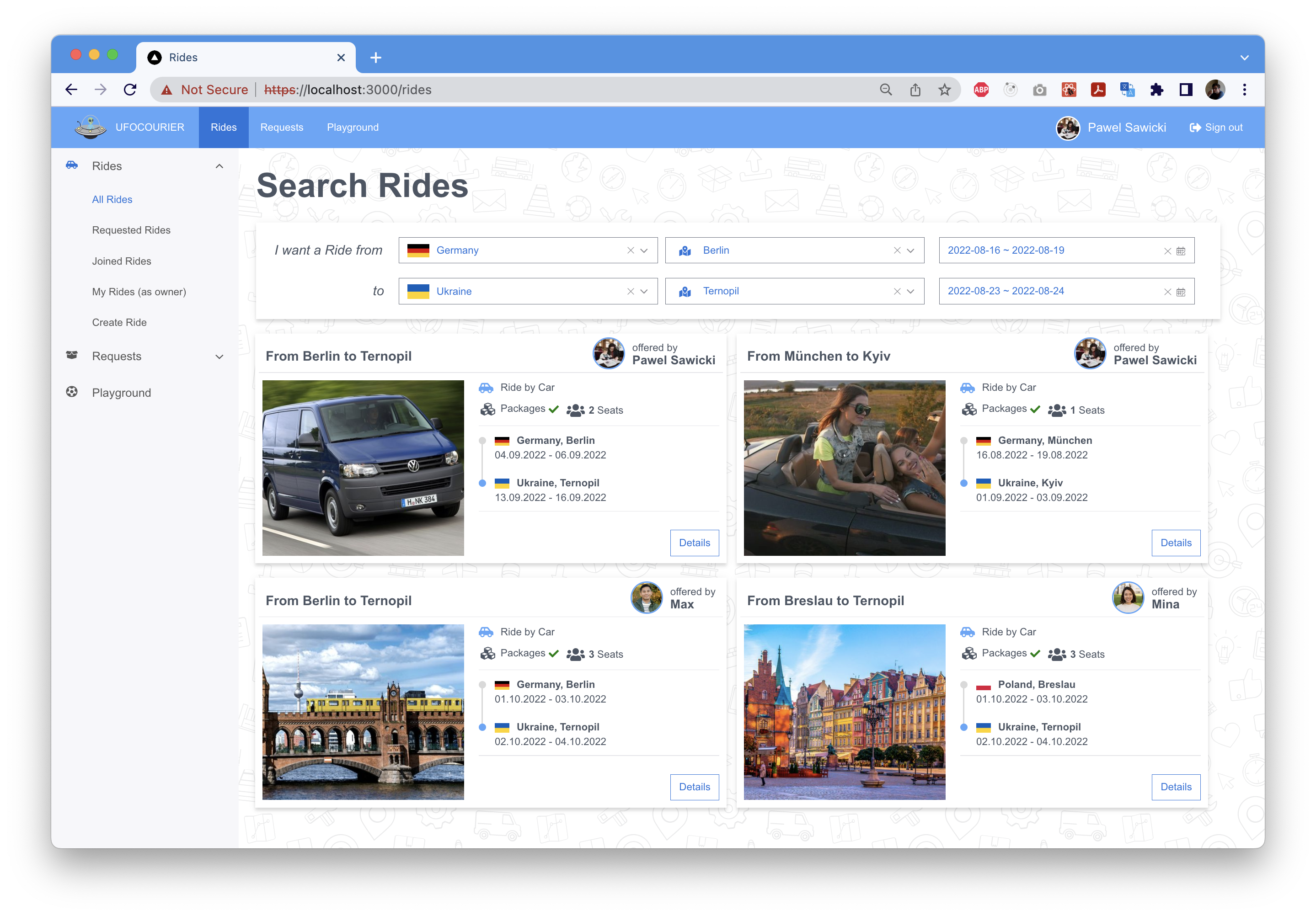 As someone who wants to book a trip or send a package, you can search trips according to your criteria.
You can enter the starting and ending point of your trip, as well as the desired period in which the trip should take place.
For the search results, not only 100% hits are displayed, but also trips with waypoints in the nearby area.
Via a dialog-oriented procedure, you can get in touch with the driver of this trip. Via a bidding process, the driver can accept or reject your request.
Your request is automatically saved and is available for searches by the drivers.
At UfoCourier any driver can offer a ride, for passengers, packages and both at the same time.
Whether by car, bike, truck, van, plane or ship, anything that moves may be offered, professionally or casually.
A comprehensive route can be created for a trip, with a large number of waypoints, all of which will be consulted when a potential customer is looking for trips.
Riders are supported throughout the entire process: From the creation, to the acceptance of requests, to the ride realization.
Become a Courier (for free) 🚘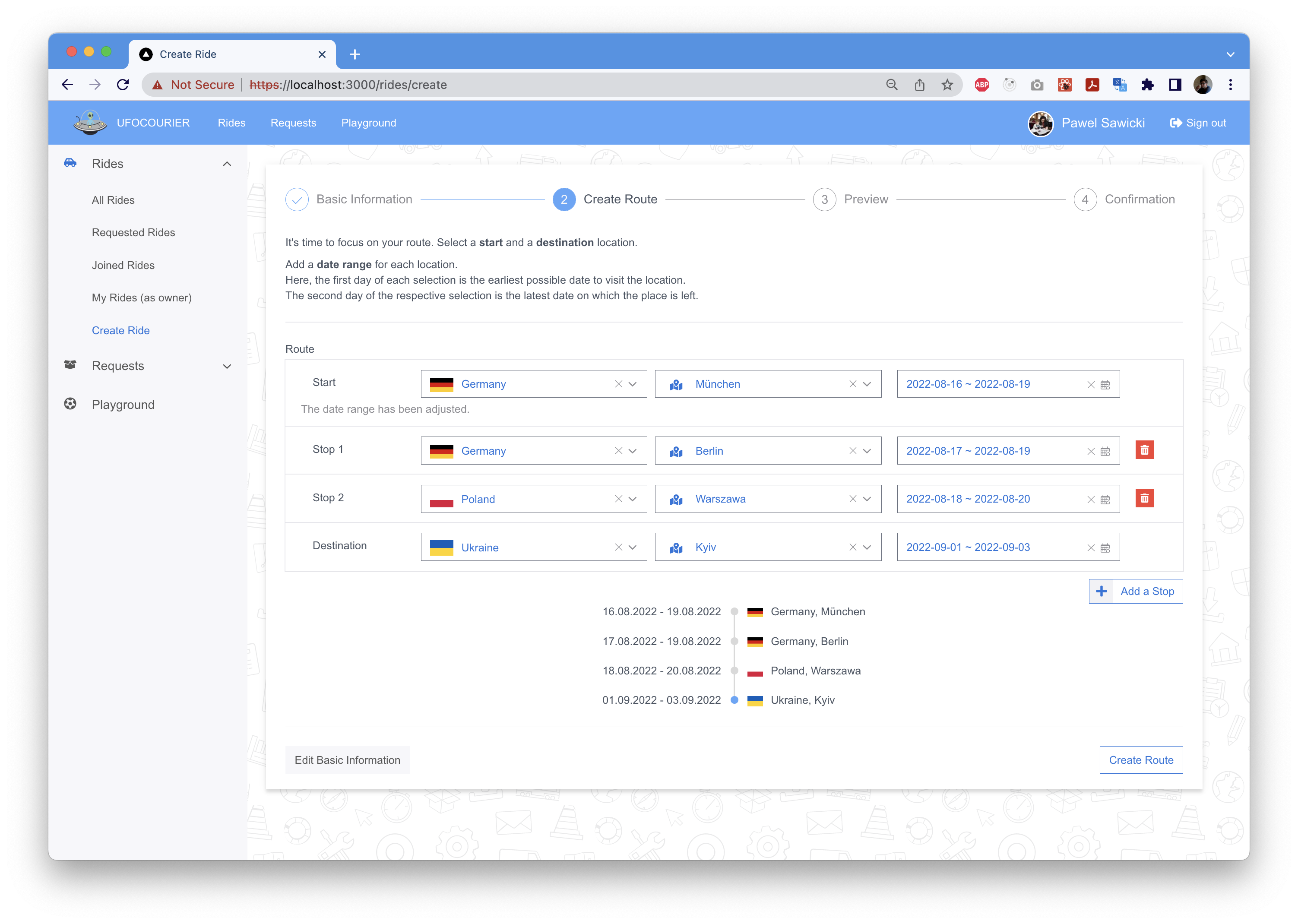 Sustainability
1 in 5 EU road transportations were empty runs resulting in additional carbon waste.
Our platform provides possibility to carriers to reduce or eliminate their empty miles and thus to reduce its carbon footprint and contribute to a more sustainable future.